[Server-Direct] (no hamachi) 24/7 RAID/MMORPG server! 100 slot, PvP, Factions and iCONOMY
03-22-2012, 02:49 PM
(This post was last modified: 04-20-2012 04:26 PM by CalZaar20.)
CalZaar20
Templar Knight



Posts: 298

Joined: Apr 2011
24/7 RAID/MMORPG server! 100 slot, PvP, Factions and iCONOMY
This is not my server im simply promoting it
ip:82.7.247.118:25565---SERVER IS UP!
Here is a link to the forums!
http://www.forum.mythicaluk.com/index.php
We are a large and growing community always looking for new members!
Rules -
~ No hacking!
This includes clients that give you an illegitimate advantage over other players whether it be fly hacks to texturepacks.
*Permanent ban (ALTHOUGH YOU CAN APPEAL ON THE FORUMS BUT WE ARE NOT LIKELY TO UNBAN YOU)
~ No swearing!
We allow the odd swear but please no excessive cursing or derogatory comments as you are well aware many young kids play minecraft and I doubt it would be appreciated if they learnt some new words.
~ Be Ethical
Don't be a miserable and unwelcoming user, let new people know they're welcome and greet them occasionally when they join. Things like this and just generally being kind get you a [Respected] rank as does being a regular/online user.
~ Respect all players!
Treat people with respect as they would to you, if they insult you ignore them, don't start a huge war solely on insults. Be mature and welcome people when they join, perhaps help them out, give them a place to stay in your faction. This not only helps members in and allows the server to keep a good reputation, and you move more and more forward to getting a [Respected] Rank!
raiding will be allowed in the future!
There will be events like spleefing and many more in the server so be sure to look out for those!
Plugins -
- Jobs
- iConomy
- Chestshop
- Groupmanager
- Essentials
- Factions
- Worldedit
- Worldguard
- NoCheat
Enjoy!
100 slot minecraft server with PvP, Factions and ICONOMY
now some pics!
---
<script src="http://h1.flashvortex.com/display.php?id=2_1390514553_373_442_0_728_90_9_1_7" type="text/javascript"></script>
03-22-2012, 04:15 PM
(This post was last modified: 03-22-2012 04:16 PM by Codnchips_67.)
Codnchips_67
Redstone Builder



Posts: 90

Joined: Sep 2011
RE: 24/7 MythicalUK server! 100 slot minecraft server with PvP, Factions and iCONOMY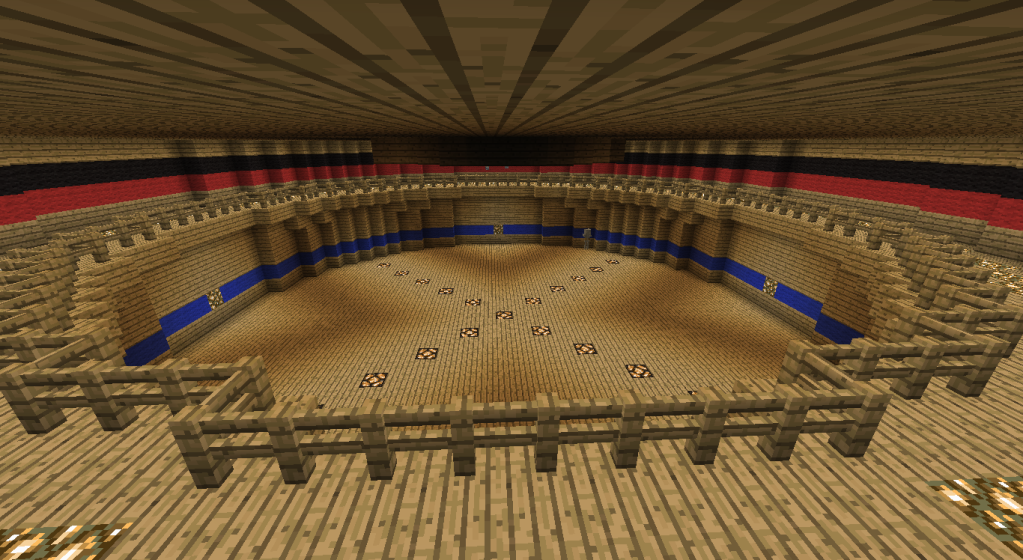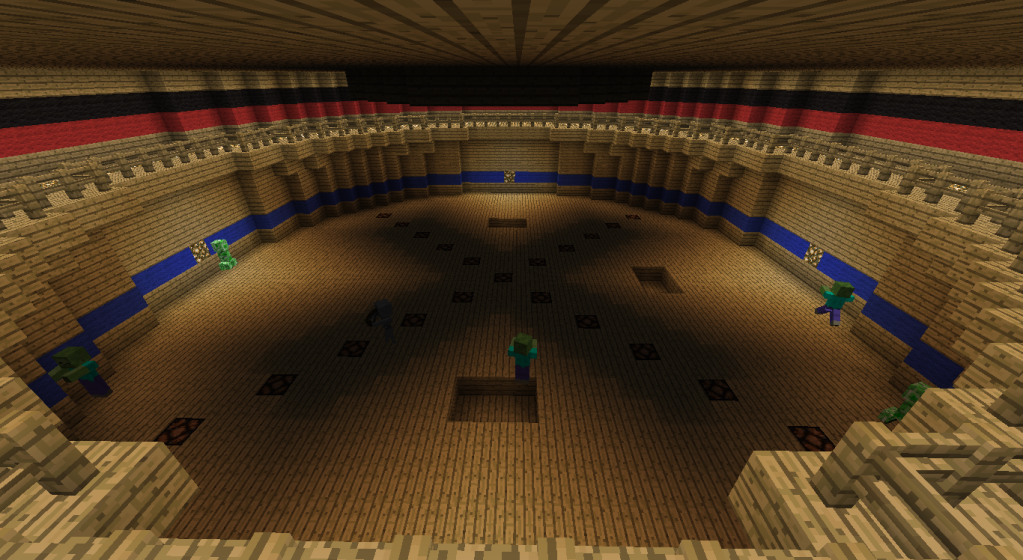 Couple of random screenshots of some builds on the server. This one's a mob arena (made by me, but the spawn pads are FVDisco's design, with the down-sliding floor. The redstone is all my design), has increasing difficulty, rewards, and has a proximity sensor to trigger it when someone warps in.
---
04-20-2012, 04:08 PM
CalZaar20
Templar Knight



Posts: 298

Joined: Apr 2011
RE: 24/7 RAID/MMORPG server! 100 slot, PvP, Factions and iCONOMY
Added Pictures to the post!
---
<script src="http://h1.flashvortex.com/display.php?id=2_1390514553_373_442_0_728_90_9_1_7" type="text/javascript"></script>
04-21-2012, 09:44 AM
1n5aN1aC
Uber Administrator W/ a Micro



Posts: 2,676

Joined: Feb 2011
RE: 24/7 RAID/MMORPG server! 100 slot, PvP, Factions and iCONOMY
server up and verified by admin.
---
Add me on Steam! | Check Out Our Youtube!
04-22-2012, 06:53 AM
CalZaar20
Templar Knight



Posts: 298

Joined: Apr 2011
RE: 24/7 RAID/MMORPG server! 100 slot, PvP, Factions and iCONOMY
Sorry for any inconvenience server is now premium but are deciding whether to get a cracked server to so if we dont i will remove the thread =/
ps. which also means i will prob get mc so i can play on your server in5
---
<script src="http://h1.flashvortex.com/display.php?id=2_1390514553_373_442_0_728_90_9_1_7" type="text/javascript"></script>
User(s) browsing this thread: 1 Guest(s)
---